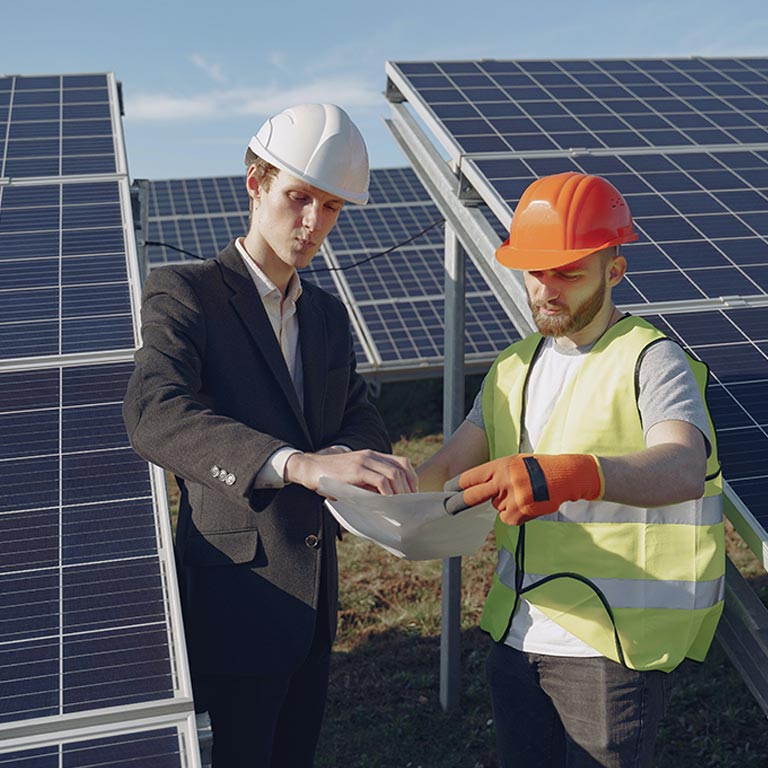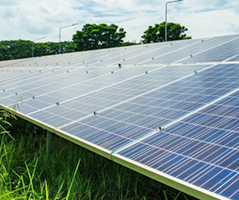 Full Service Solar Installation In CT
Greener & More Efficient Energy Production
We believe in changing the status quo of the energy sector for homeowners in CT and southern MA. For most homeowners, solar energy offers an efficient and cost-effective alternative to their ever-increasing utility bill.  With the latest Federal and State incentives, there has never been a better time than 2023 to explore the possibility of going solar in CT and southern MA. These incentives are currently slated to be eliminated by January 1, 2024, so act now for the best possible deal on solar panels and battery backup.


REDUCE HOME ELECTRIC BILL

Break Free From Eversource
Why CT Homeowners Should Go Solar in 2023
Transparent & Flexible Solar Options In CT
LOWER UTILITY BILL
25 YR LOCKED IN RATE!
Going solar not only helps the environment, but it lowers your electric utility bill by hundreds of dollars per year.
Also, you will have a fixed rate for 25 years or more!  Regardless of utility company rate hikes or seasonal usage flluctuations, you will have a predictable utility bill every month.
Once you can produce your own power on your roof, you no longer have to buy from the utility companices like Eversource. No more rate increases or feeling helpless over your utility rates and your utility bill.
FEDERAL & STATE INCENTIVES
ALL TIME HIGH IN 2023
The federal solar tax credit, also known as the solar investment tax credit or ITC, offers new solar owners in the United States a tax credit equal to 26% of costs they paid for their solar installation. The ITC is currently slated to be eliminated as of January 1, 2024.
State solar tax credits can also be claimed. They vary in amount, but are usually a percentage of the total cost of the system.
States, utility companies, and solar panel manufacturers offer rebates that reduce the cost to install solar panels. Rebates are a dollar-for-dollar reduction in the cost of solar, usually paid directly to installers and passed along as savings to the consumer.
OWN WITH NO MONEY DOWN
PANELS & BATTERY
Your dedicated solar consultant will provide several options to finance, design, install, maintain and monitor your system, which will produce a guaranteed amount of power for 25 years.

Unlike other solar installation companies that offer leased equipment, we are able to provide solar panels and a battery backup to our customers with no money down. At the end of the finance period, you will own your solar system outright. No gimmicks. No bait & switch. No fine print.
We're Dedicated To Building A Cleaner Future
solar panel and battery installation in ct & MA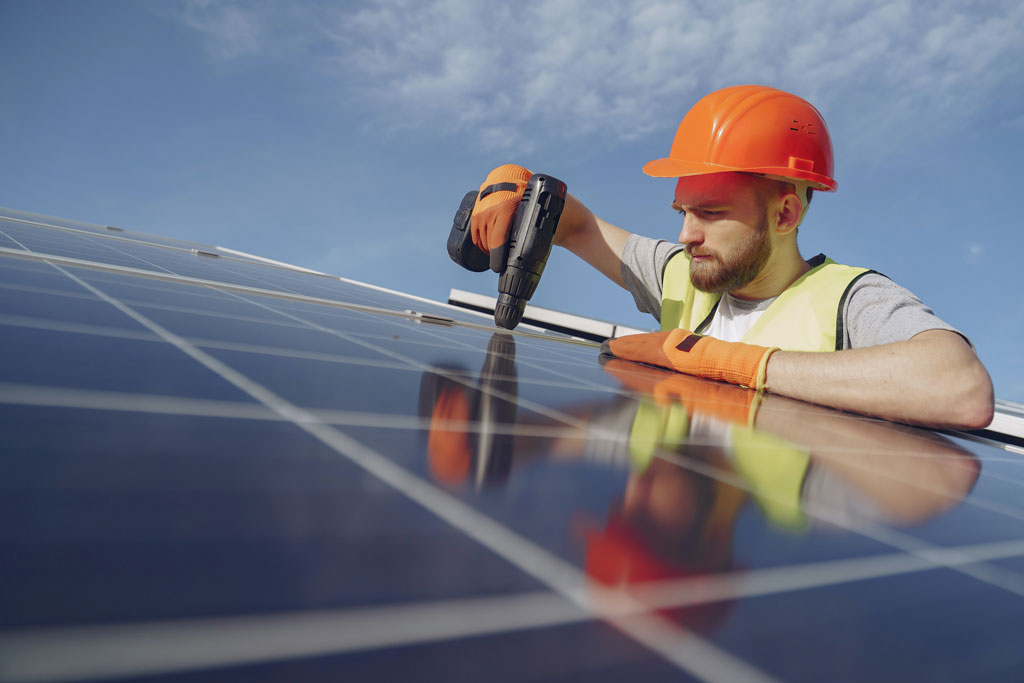 Your dedicated Solar Consultant will:
Provide you with a solar plan that is designed specifically for your home.
Provide several options to finance, design, install, maintain and monitor your system.
Confirm compatibility with your roof, electrical system, and solar availability.
Obtain all necessary permits.
Our partner, Dynamic SLR, installs your new solar system on your roof and connects it to your electrical system and the grid.
Provide you warranties, guarantees, transfer information, and in-depth info about the benefits of reselling a solar home.
Serve as point person for any questions or concerns you may have regarding your solar panels or battery backup.
Roof Repair/Replacement and Tree Services
Do you have a tree/trees that interfere with solar energy production? No worries! We have
fully licensed and insured tree removal experts
who can trim or remove the tree(s) in question.
Is your roof too old for solar? Or maybe has some storm related damage. Our licensed and insured Roofing Contractors can repair or replace your roof in conjunction with your solar installation.
We strive to make going solar as simple and stress-free as possible for our customers.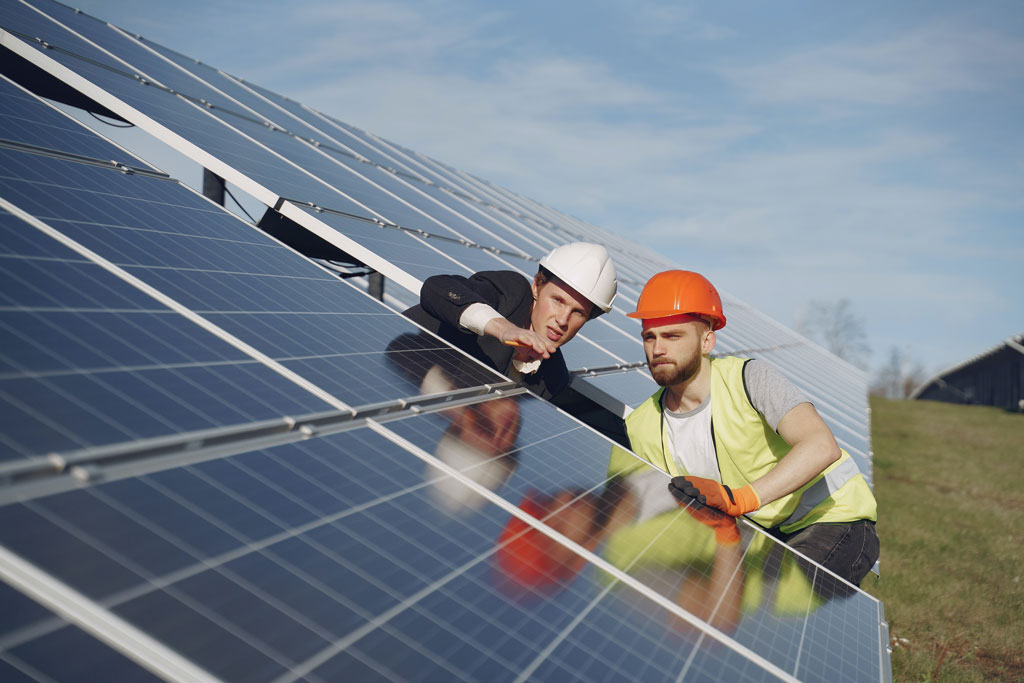 *We provide residential solar design and installation services to homeowners in the following areas:
Connecticut: Hartford county, Middlesex county, Tolland county, New London county, Litchfield county, New Haven county, Fairfield county and Windham county
Massachusetts: Springfield, Westfield, Chicopee, Agawam, Worcester, Auburn, Dudley, and surrounding southern MA cities/towns.
Our representative was extremely polite and not pushy at all. He answered all of our questions and has made the process of going solar simple. We did not have to pay a dollar for our solar system and they gave us a free electrical upgrade that we needed.
The Solar Consultant was very direct, upfront, honest, and delivered. The workers were professional, prompt, and detailed. I am very enthused to tell everyone I know about the solar program with their great referral program they offer.
Controling Your Energy Production
View some photos of our recent solar panel installations in CT and southern MA.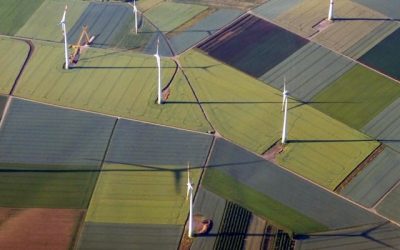 Learn about the Inflation Reduction Act and how it benefits clean energy initiatives, including a restoration of the federal Solar Tax Credit and incentives for energy storage systems. Contact Solar Energy CT for a free customized quote on maximizing your solar savings.
SCHEDULE A Free Consultation
Designed by One Stop Web Design ©2022 All Rights Reserved